Spotlight on: Chantelle Anderson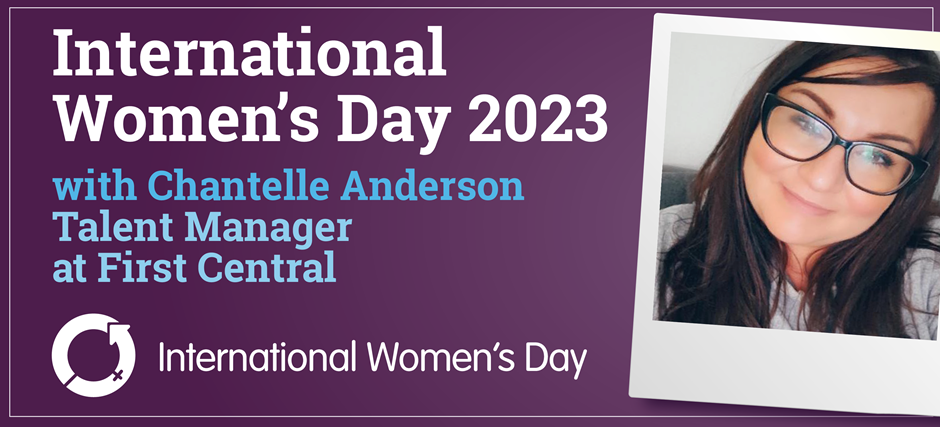 Name: Chantelle Anderson
Position: Talent Manager

In no more than 200 words, tell us your personal background, who you are and what drives you?
I have worked at First Central just under 13 years - starting in the customer service call centre with no experience at all in insurance. I got the door opened to the world of people and recruiting in 2013 when I joined the HR team as an administrator - which some might say was a drop in career after being a kitchen showroom manager for 5 years selling really expensive kitchens, but after a change in the call centre I decided to take the leap and choose my career that has opened so many doors for me. Today I'm the Talent Manager leading a team of 8 ensuring we recruit the best talent in the business. I love people and investigating, so recruitment is a total passion of mine as you get to meet a lot of people and you get to investigate the skills and knowledge they have gained over the years. In one month I got to meet 155 different new people all with different stories and I loved it - thankfully I can talk a lot ;)

Who has been most inspiring to your career and why?
I was at a career speed dating event at a local school and I met two children aged 12 who started their own business, an ice cream stall in our local park, building their very own ice cream fridge to wheel around after school and every weekend. It really made me think to myself, we all have it in us to learn something and create it we just need to have the drive to do it. This made me re-start a catering company I once had in lockdown. The children are now 18 and have started a profitable business!

What's been your experience as a woman in a male dominated sector?
Challenging at times, I remember one time a senior male would talk over me at every opportunity in an interview process and at the end of the interview with a candidate, had advised me that I wasn't needed to ask the candidate questions and just to scribe. I completely made it my role to change this culture and involve myself in as many senior candidate interviews, which embedded this new culture into our new senior leadership team. This encouraged them to include everyone in the room in the interview and it happens every time now.

What are you most proud of to date and what challenges did you overcome to get there?
I used to be really nervous to speak out loud within a room of men (especially senior ones ) due to having a husky voice as a result of a number of lung operations as a baby. If I spoke, men would make me feel quite uncomfortable so I would not talk out loud in fear of a joke being made. Until I really trusted the group, I overcame this with mutuality and I make the joke first - sometimes makes the man feel more uncomfortable then me ;)

This year's theme for International Women's Day is #EmbraceEquity. Why are equal opportunities no longer enough and what can we do to create a more equitable society?
I'd like to see CVs banished and more of an application process with no years or names or address or anything that unconscious bias can take over.

Do you think First Central is an inclusive employer? What have your experiences been internally?
Since the re-birth of the senior leadership team, in particular the male leaders, we have seen a complete revamp of culture and this was for the better. It's completely more open, inclusive and responsible for the business culture.

What advice do you have to any aspiring female leaders?
Be yourself, jump, take a risk or two and own your mistakes.