Spotlight on: Maria C. Herrero i Bullich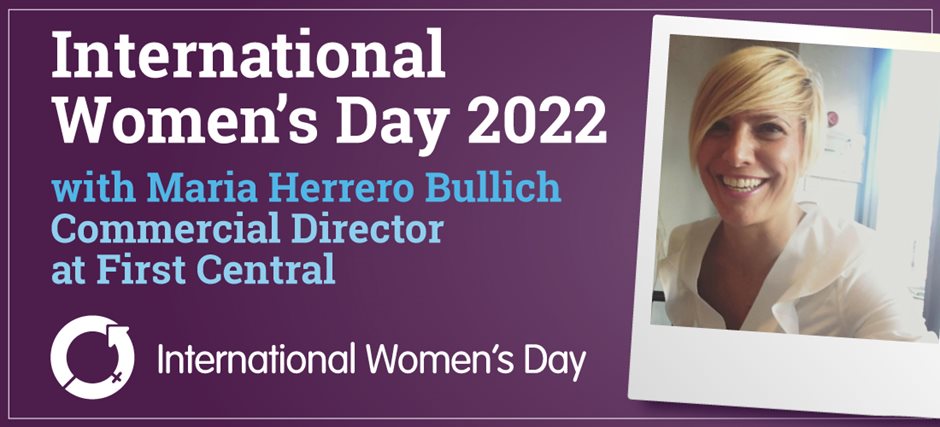 Name: Maria C. Herrero i Bullich
Position: Commercial Director

In no more than 200 words, tell us who you are. What drives you, what does home life look like?
I'm a Spanish, passionate, optimistic and very driven person. I like human interaction, music and arts so creativity and innovative ways of doing things is what I like to apply to my everyday work. I'm ambitious and want to achieve great things at work by working together with diverse teams. My journey has not been easy, but I made it with hard work and determination. I'm on a journey to transform the way that customers perceive insurance companies. I came to the UK 14 years ago and now I'm half English as I like to drink tea and talk about the weather! My family is the most important thing for me and although I was not lucky enough to have kids, I completely adore my nephews. For the last 2 years I've taken care of my little niece as my sister has been battling cancer for 5 years now. My focus all these years has been on supporting and taking care of both of them. I couldn't have done this without the support of Miguel, my husband, the best partner that I could ever have dreamt of.

Who in your career has been the most inspiring and why?
My husband happened to be my boss at my second job. He's a very inspiring person who taught me the best qualities that a leader could have: humility, respect for everybody and determination. His success is based on treating everybody fairly, doing things with passion, creating an environment for people to thrive and focusing on execution.

What's been your experience as a woman in a male-dominated sector? Any tips?
All my career has been in the Commercial & Marketing area that is certainly very male dominated. It was tough when I was younger, and I had to deal with unpolite comments or behaviours. It was tougher when I moved to the UK 14 years ago as I was not only a woman, but a Spanish woman. I had to deal with bosses reviewing all my emails before being sent because my English wasn't perfect, being assigned what used to be called "female tasks" in important meetings with colleagues at my same level (bringing coffees and taking notes) and suffered harassment. I'm more confident now and have learnt how to deal with these difficult situations. I'd like to pass on my learnings to younger generations so they're equipped to deal with these situations.

What are you most proud of to date and what challenges did you overcome to get there?
I'm proud to have transformed my last company into the best and most profitable digital company in the insurance market.

This year's theme for International Women's Day is #BreakTheBias; what one thing could the industry do to support diversity and inclusion?
Rectify gender salary differences. As women always start from lower levels of salary, we never reach equalisation with our male colleagues. It takes brave companies to not only acknowledge, but also rectify gender salary gaps.

Why is First Central an inclusive employer? What are your experiences internally?
It's certainly inclusive as significant number of Directors now are women, who are treated equally at work and are not discriminated. It would be good to see the percentage of women increasing at Exco and Boards now.

What advice do you have for any aspiring female leaders?
Be brave, make mistakes and learn!