FinTech business supports students with digital internships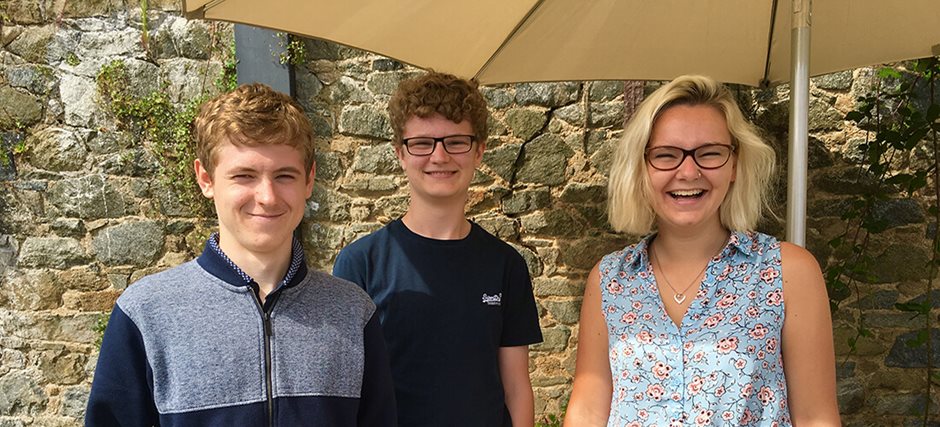 Local students with a keen interest in a digital career have gained vital experience with First Central Group, through the Discover Digital Summer Internship scheme.

Set up by Startup Guernsey and the Digital Greenhouse, the scheme provides students who are passionate about digital technology with practical experience in local companies and highlights the variety of exciting and challenging careers in the sector.

Three post-16 students – Katie Marquand, Thomas Upson and Mikey Channings – spent five weeks with First Central Group between 17th July and 18th August, giving them an idea of what life is really like for a software developer in a professional organisation.

Utilising First Central Group's core insurance platform, Focus, the interns were given the responsibility to work as a self-managing sprint team, planning, organising and committing to their own workloads within the company's CSR project for the Youth Commission.

Development Manager Dan Edmunds, commented that it was important to integrate the Discover Digital interns into First Central Group's unique culture, which proactively promotes the growth and wellbeing of its employees and has a keen focus on delivering a professional service, as well as giving them an understanding of the day-to-day tasks involved in a developer role at the organisation.

He said: "We placed a great deal of responsibility on Katie, Thomas and Mikey. We had no idea what to expect and it has been testament to them how they have adapted to what is a technical and complex software product. Their ability to use the building blocks available to them from our core Focus product, to create the bespoke Youth Commission portals and supporting services has been a joy to watch in such a short space of time.

"We've been thoroughly impressed with their professional attitude and how well they have integrated themselves within the team – both in the workplace and socially. Their can-do attitude, whilst not being afraid to call on support from our senior developers when required, has been a pleasure to witness."